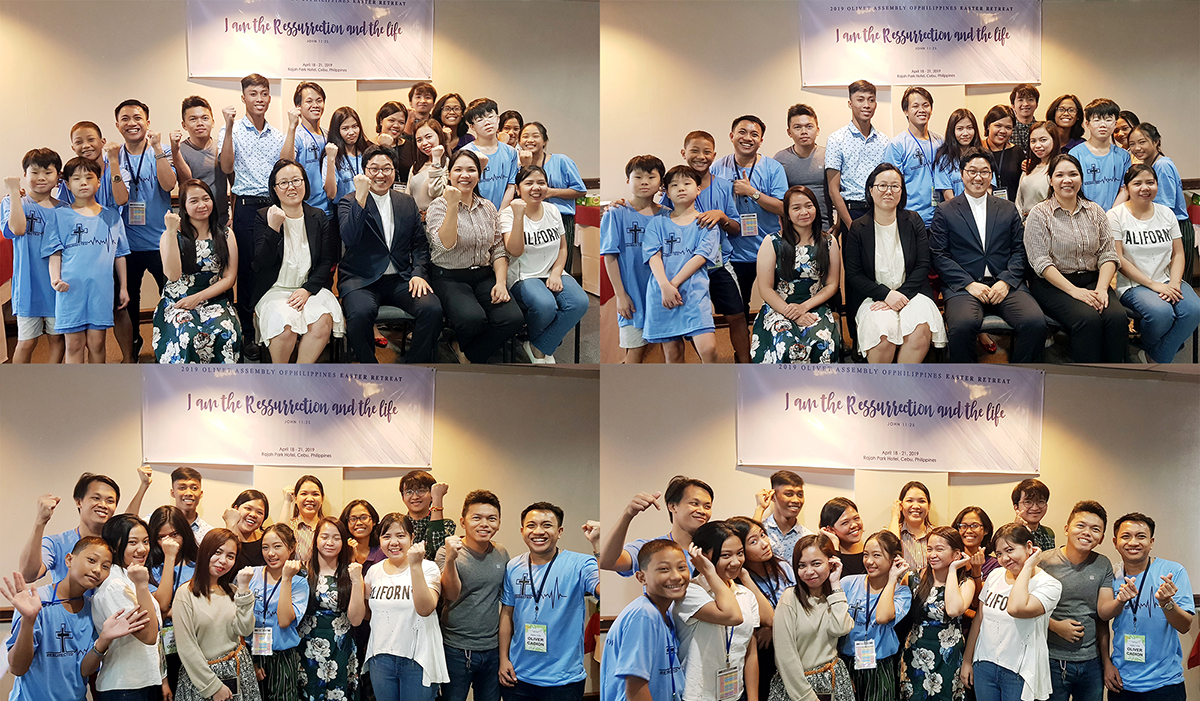 The 2019 Olive Assembly of Philippines East Retreat ended in the grace of the Lord after four-days run on April 21 2019.
Today's event was held in the order of Easter services and closing ceremonies after finished testimony.
In Testimony, sister Arjay, brother Randy from Manila Immanuel Church told their life was transformed by the words of God in this retreat, and S. Alyssa, Ave, Anne and B. Josef from Cebu Gratia Church shared how the grace of God amazingly come them and work with them.
In the sermon titled "Feed My Lamb" (John 21:15-19), which began at 11 a.m., Pastor Samuel Chang emphasized that "the Lord of God has given us his great commission to confirm our love" and that "we sould raise lamb of the Lord, members in church and take care of them and go on to spread the truth to those who do not know the gospel."
Through this Easter Retreat, the two members were newly given tongues, and it was also a valuable time for all participants to pledge to become workers in the kingdom of God.