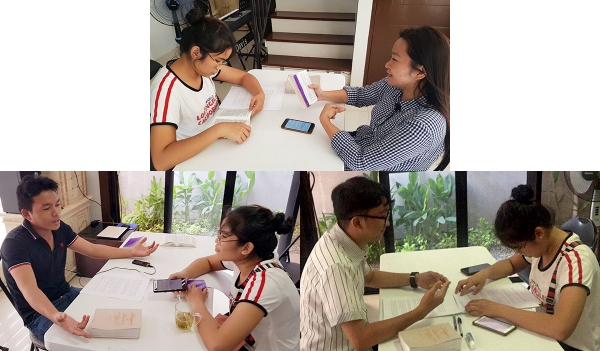 The Young Leaders of Cebu Church in the Philippines delivered words God one by one to a sister who has been attending recent Sunday service.
She was invited by her Uncle Jonathan whom now working in the church. sister. Keana had three bible studies in just one day. Sisters Alyssa shared the 'The Image of God', brother Genesis shared 'The Original Sin' and brother Jonathan shared 'Cain and Abel'.
She was very happy and impressed that "The Church is so good, and it felt like she was part of a big family!" Having attended Bible study for more than three hours, she decided to attend Sunday service every week to study the word of God. Praise the Lord!
Cebu Church will continue to give young leaders the opportunity to practice preaching the Gospel for a strong foundation and to equip them to become a future minister of the church.