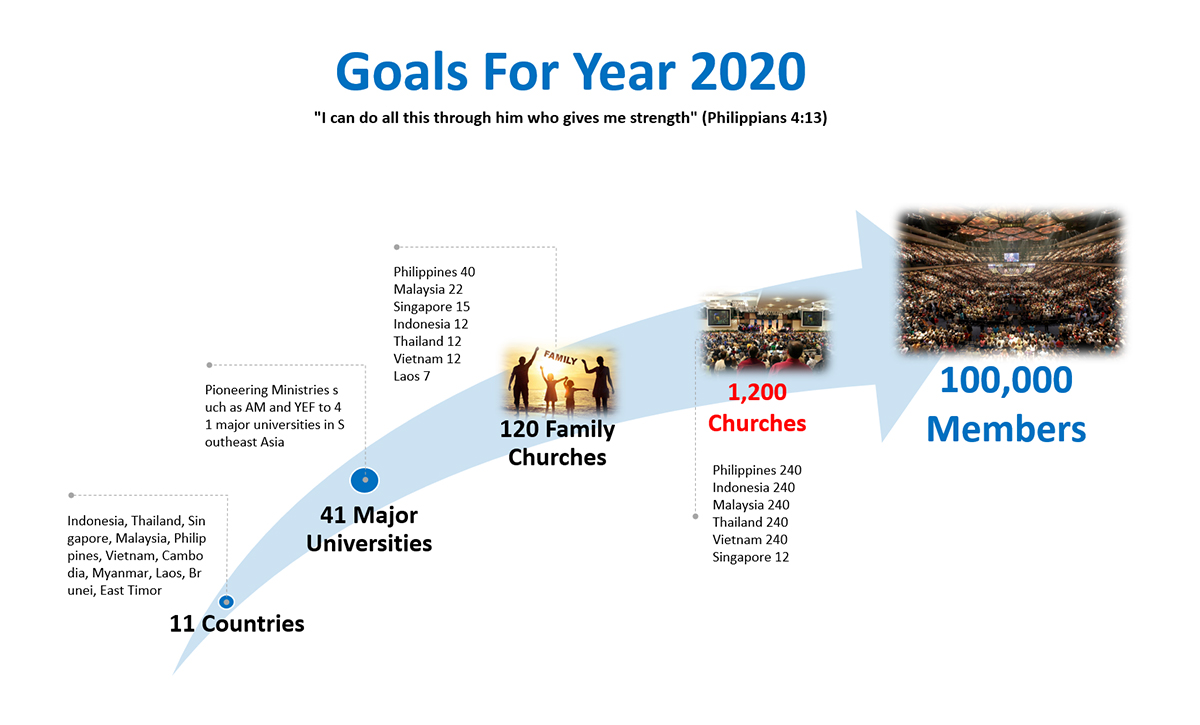 Olivet Assembly of Southeast Asia gave a Video presentation at the 27th World General Assembly on October 29 to report on the results of its mission in 2019 and its vision and plans for 2020.
Pastor Samuel Chang, the general secretary who presented the video presentation on behalf of the OA SEA, said in a greeting "We always regard obedience as the best word and will live according to the word of God."
OA SEA reported in a video presentation that it has set the goal of establishing 1,200 churches and 100,000 congregations in all 11 countries next year 2020.
And OA SEA will devote all its energy to evangelizing young people and setting more than 120 pairs of Family Churches by setting up ministries such as AM and YEF around the top 100 universities in the region.