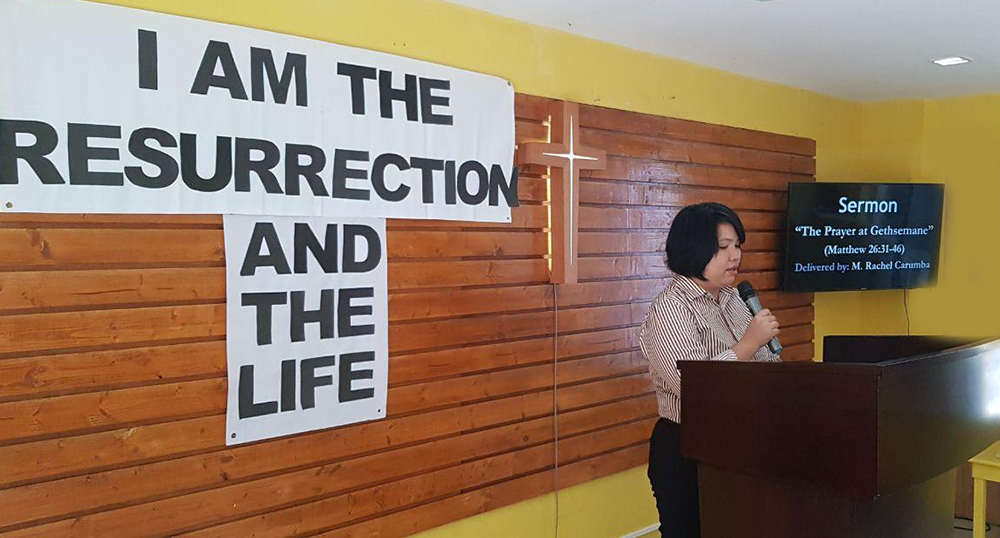 2020 Cebu Gratia Church Easter Retreat commenced on April 11. The Retreat will run from April 11-12, 2020 with the theme: "I am the Resurrection and the life." (John 11:25)
Members participate in online and offline activities throughout the day in Saturday, due to lockdown, even though we cannot gather as many as we can, but by the grace of God we reached out so many people online through broadcasting and keep on updating them the whole event.
The event was started with the Opening Service delivered by Minister Rachel with the titled, "The Prayer at Gethsemane" from the book of Matthew 26:31-46.
After the Opening Service they contemplated the path of the cross. There were 3 Bible Study lectures and they focus on the book of John 18 and John 19, and it was discussed by Pastor Samuel.
Pastor Samuel talks about the last days of Jesus Christ's on Earth as a man. beginning with His condemnation, Jesus was arrested until Jesus is laid in the tomb. The death of Jesus it is a Redemption. He wants to avoid this flesh, which has a constant resistance to death. But overcoming it and denying his own wish he took a different path. Obedience to love is the way we receive life. Through the prayer in Gethsemane, how Jesus stands, He go boldly, without shaking until the very last moment of death. He is still testifying truth and His endless love.
There were different moments with different paths. But he's fixed with a path of love that will save. Setting up this to love even facing tribulation holding onto conviction of love, we can endure more than enough. In our lives, God has taught us to be children in times of discipline, at the moment, but if we endure, it will bring us abundant peace and righteousness. Looking at the heart of the father. May we have the heart and determination to follow this path too.
When we face darkness and temptation, instead of going one way or another, try to do things with own boldness or strength. But the path of truth is on the cross, seeing the resurrection beyond. With that power, when we really walk this path of the cross, with this heart of knowing the meaning and wanting to bring life, then that power of love, becomes more than enough. Jesus fully lifts up the cup of death and drink it but He changed into cup of victory. Because he fully accepted death, he overcame death. Not a pleasant message, this cup of death is a curse. But it really becomes this cup of life for us and it overflows. Looking at this life of Jesus, we say, He lived 33 years. And He lived 3 years of public ministry. The most important things are the 3 days that this path He took. That was very significant time. When we really come to know the cross, then we can see true resurrection world of life.
The Cross, the work completed by Jesus, I hope in our lives that we can think of the work God wants us to do. With the same heart, wanting to complete the work of God in me, with same love, self-emptying, giving out. I hope this history of salvation and redemption can continue in our lives as well.
After the lectures they watched the movie "Passion of Christ" as part of the event and after that they had a prayer meeting with the second generation. The members received abundance of Grace, and they pray that all of them can grow through this retreat so that they become more united with Jesus.