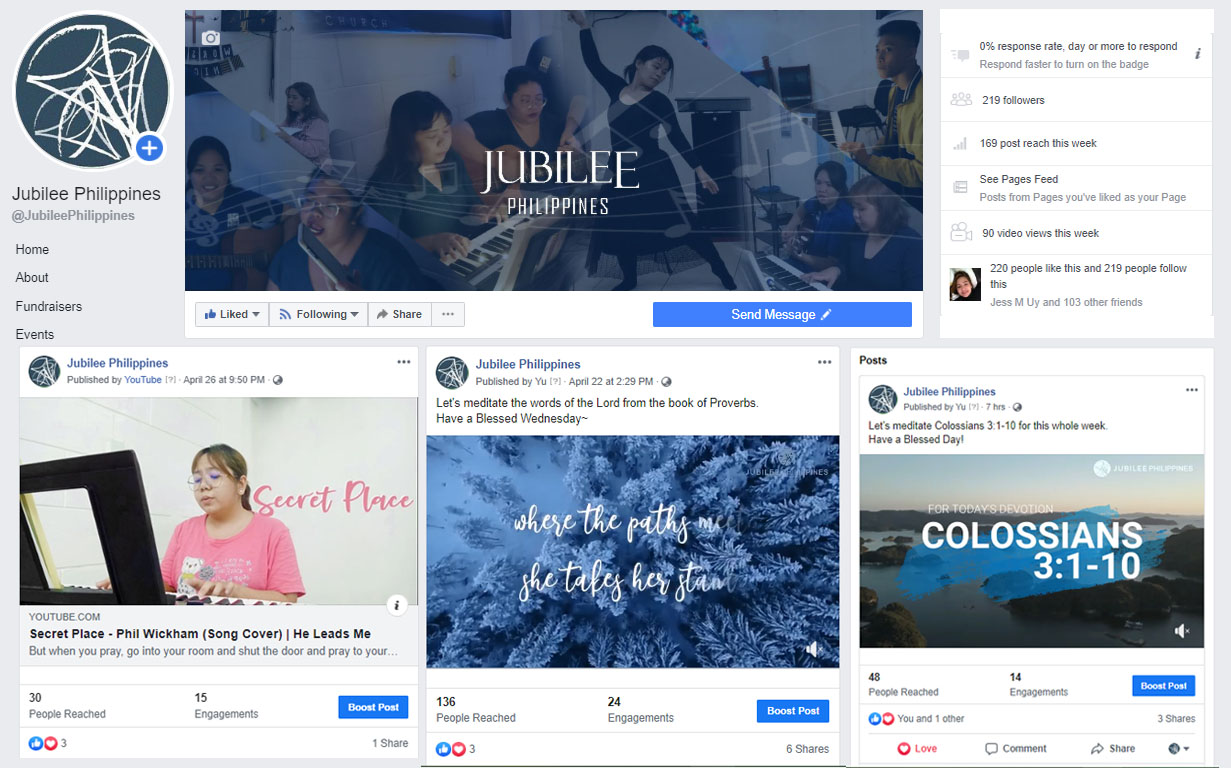 Jubilee Philippines started to relaunch its local Facebook page and begin to post and share graceful videos that may reach many. Due to the pandemic crisis, many people are using different social media platforms as a means of communication, and Filipinos are one of the highest users of Facebook.
The followers of the page increase each day and in maintaining its activeness, God opens up the ways to reach people through music."God surely is faithful; I know He has so much hope and I always pray that may it bring Him praise and glory and that many people may be drawn to Him especially on this time of crisis, without God I can't do anything," Jaidi added, "I am so thankful that God keeps on helping me to explore and to share His words creatively to other people. I keep receiving graceful feedbacks from different people that they feel blessed and it such an honor to help others in faith and to somehow remind them that God is doing something great."
There are plans, goals, and strategy that has been set up before Pentecost. Each week, Two videos are expected to be released through the page, set up 3 hours of prayer time to set up the Philippines and Indonesia representative, to form the Jubilee worship team to captivate young musicians and to have Bible study series.
Prayers for God's intervention to move and touch many lost souls through Jubilee Ministry.