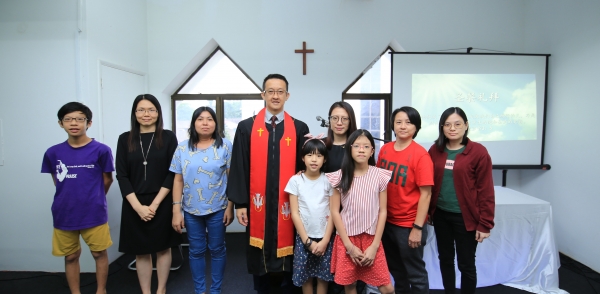 Kuala Lumpur Immanuel Community Church holds the Holy Communion Sunday Service with the sermons taken from John 2: 12-21.
Today is the first week of June, also the beginning for the 2nd half of the year, Pastor James urged the committed members to be awake. He said, "We have not much time left, everyone should break out the cattle, sheep, and doves. As the temple of God, everyone must treat it holiness and preciously. Don't let the worldly thing come into the temple. The temple is the place of worship, prayer, and listen to the words of God."
He added, "Truly, the temple took 46 years to completed, but Jesus can rebuild it in 3 days. His heart is very urgent like fire burn. We should have faith and understand his heart deeply."
Also, he announced to reschedule the service order, Monday onwards will begin bible lectures from the book of Romans 1-8, the daily prayer topics were changed to more specific mission goals.
Please pray for Kuala Lumpur, may the spirit of knowledge and wisdom be with them in every decision they make.