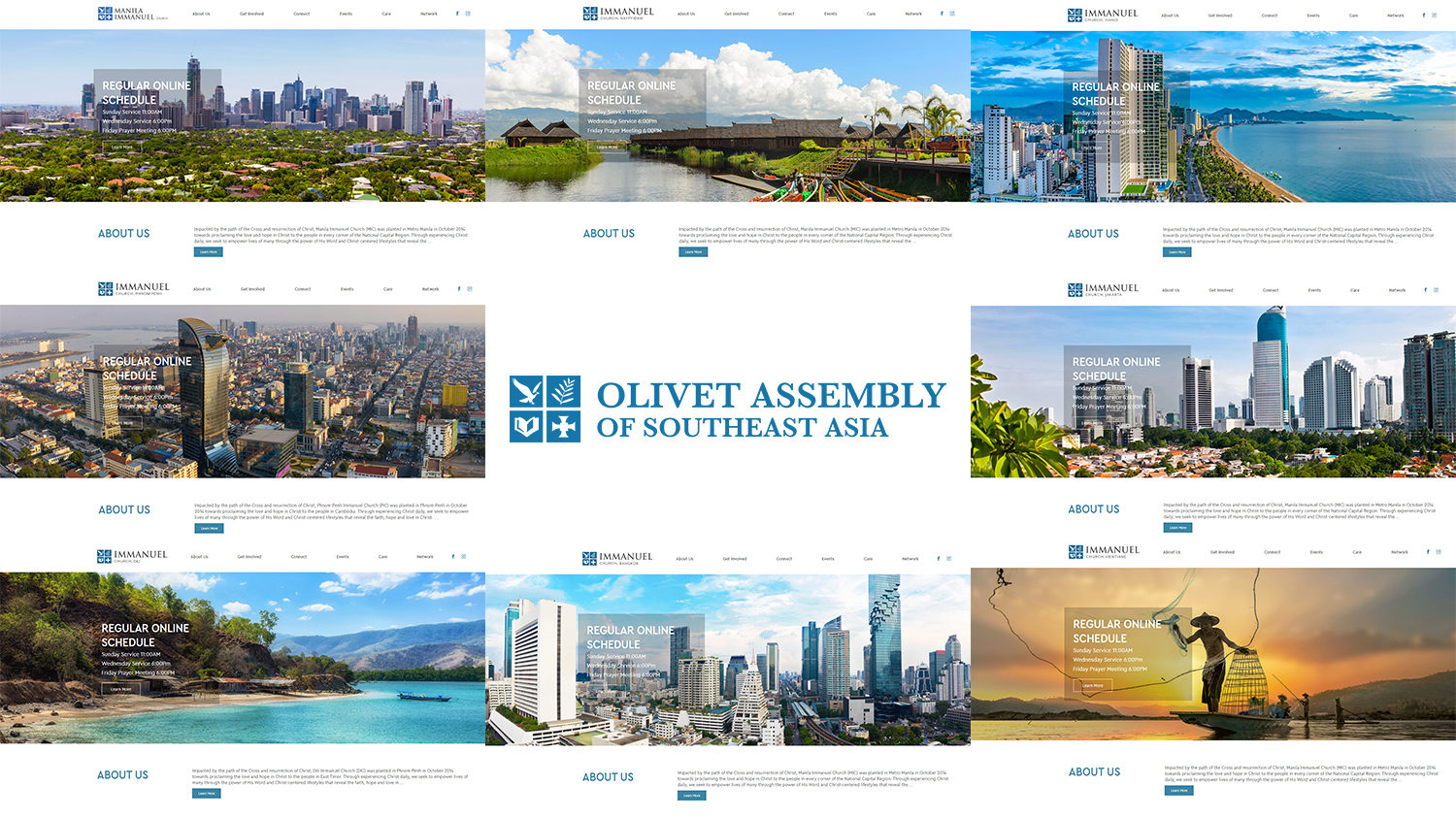 The Olivet Assembly of Southeast Asia (OA SEA) is in the midst of finishing up 10 web-churches.
General Office (GO) of OA SEA has finished copying of web-church in the Philippine to be placed in web-churches in other countries and to edit the contents to suit each country.
The web-church of each country have all designated their capital cities as the first cities except Vietnam, which has security issues.
The web-churches of each country aimed to launch by next week are as follows:
▶ Newly Created Web-Churches
– Phnom Penh Immanuel Church (Cambodia)
– Dili Immanuel Church (East Timor)
– Jakarta Immanuel Church (Indonesia)
– Vientiane Immanuel Church (Laos)
– Naypyidaw Immanuel Church (Myanmar)
– Manila Immanuel Curch (Philippines)
– Bangkok Immanuel Church (Thailand)
– Vietnam Immanuel Church
– Kuala Lumpur Immanuel Cummunity Church
– Singapore Immanuel Church