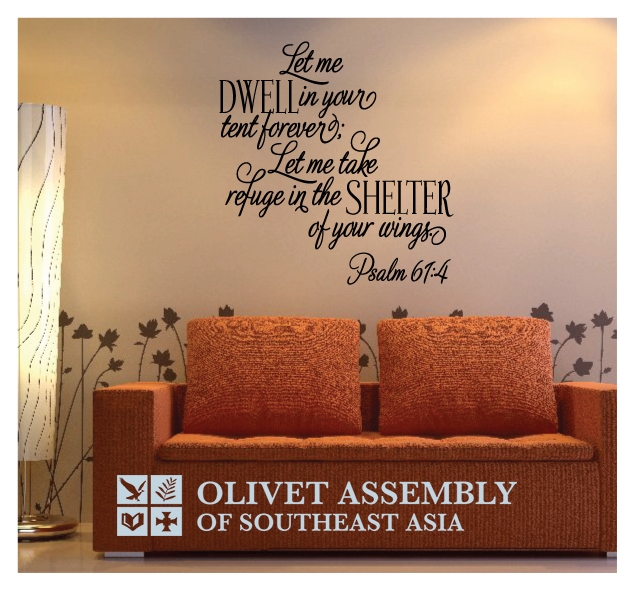 ■ Psalms 61:1-8
[To the choirmaster: with stringed instruments Of David]
1 Hear my cry, O God, listen to my prayer;
2 from the end of the earth I call to you when my heart is faint. Lead me to the rock that is higher than I,
3 for you have been my refuge, a strong tower against the enemy.
4 Let me dwell in your tent forever! Let me take refuge under the shelter of your wings! Selah
5 For you, O God, have heard my vows; you have given me the heritage of those who fear your name.
6 Prolong the life of the king; may his years endure to all generations!
7 May he be enthroned forever before God; appoint steadfast love and faithfulness to watch over him!
8 So will I ever sing praises to your name, as I perform my vows day after day.
■ Who is God like?
Thinking & Understanding
This psalm contains David's appeal to God to save him from Absalom's pursuit (vv. 1-4) and his thanksgiving and praise following the restoration of his kingship (vv. 5-8). David prays amid this hardship, which is like a dust pit from which he cannot escape. The only thing he can do is pray (vv. 1-4). God hears David's plea and remembers all the pleas and vows made by David during his time of suffering. David confesses that he will keep his promises to the Lord as the Lord has heard his pleas. Then he promises to dwell before God and praise him (vv. 5-8).
■ Who is God?
Vv. 1-3 God is our safest refuge and strongest tower. God hears our cries and protects us from all kinds of danger and suffering. How do you first respond when your heart is shaken and weakened by hardship that is difficult to endure? Cry out to God and flee to him.