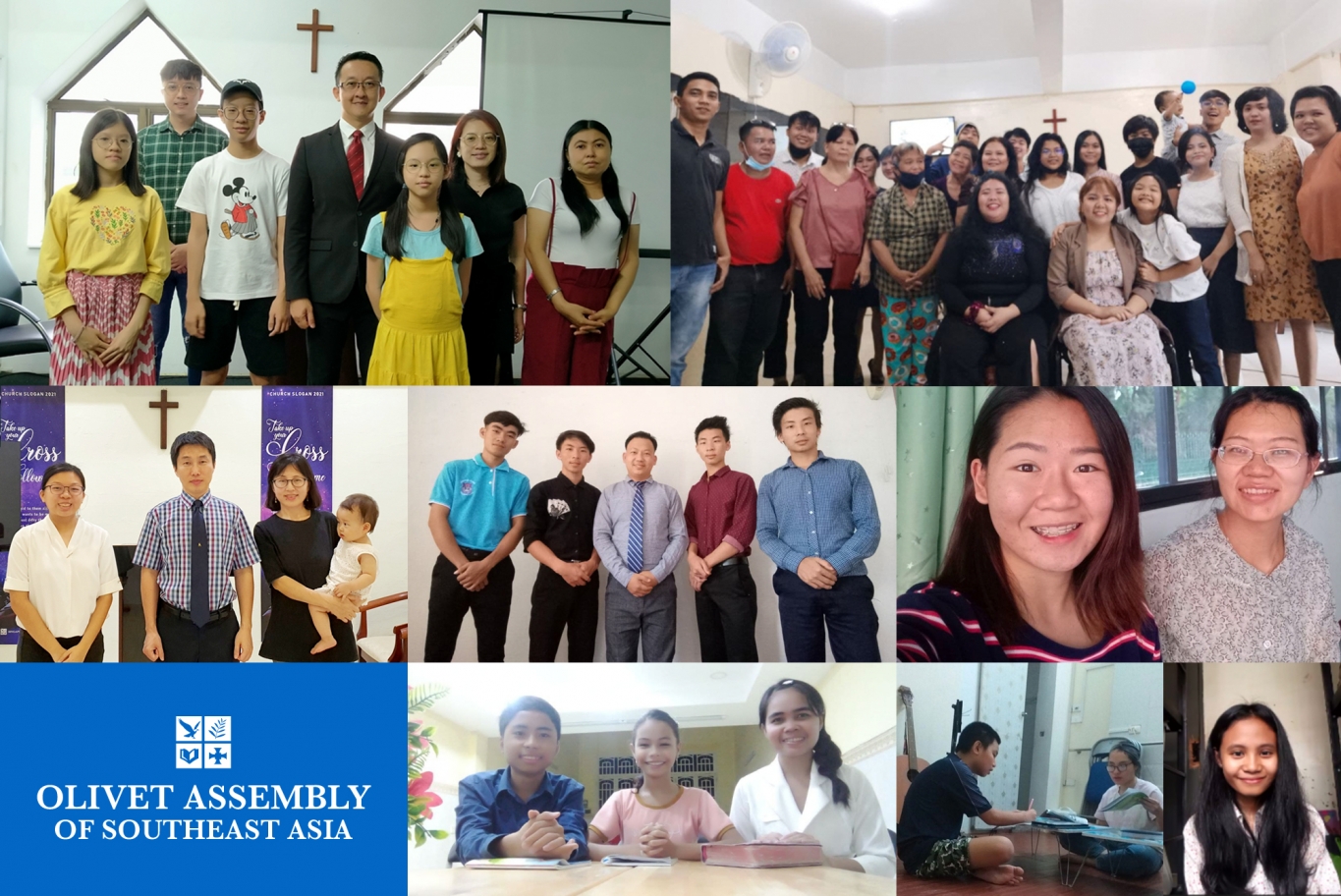 Opening a new door to mass evangelism after the World General Assembly (WGA), Olivet Assembly (OA) of Southeast Asia (SEA) churches are urged to make plans until Christmas and focus more on online evangelism. In particular, leaders should focus as much time as possible on evangelism and do their best to make promises to study the Bible.
The church exists to spread out the Gospel of Jesus Christ to those who are in need, hungry, and underprivileged to hear the Word of the Lord. Hence, this is why churches need to constantly need to go out and preached the gospel.
It is a path of rediscovering Jesus Christ in our life. Indeed, that is the most exciting part as Christian, as you live the life of serving that comes from the bottom of your heart, you will always meet Jesus and his love. For it says in 1 Corinthians 15:58 "Therefore, my beloved brothers, be steadfast, immovable, always abounding in the work of the Lord, knowing that in the Lord your labor is not in vain." The labors exerted given for our loved to Christ will not be meaningless. There will be fruit; and as ministers of the church we are all given the opportunity to move forward; the will is in us and God will do the rest.
We should not be the ones who exerts our energy, time and resources into building our own comfort and secluding ourselves from the world. We must be the ones who go out and building the hope of the people in Christ. Bring the light into the world. Everyone must be out building relationships with people as Christ told us to do so in Matthew 28:19-20 "Therefore go and make disciples of all nations, baptizing them in the name of the Father and of the Son and of the Holy Spirit, and teaching them to obey everything I have commanded you. And surely I am with you always, to the very end of the age."
Church ministers in this time, needs to challenge their selves to reaching more people everyday and not look on the basis of limited ability but must look on the Words God on Isaiah 54:2 "Enlarge the place of your tent; stretch out the curtains of your dwellings, spare not; lengthen your cords and strengthen your pegs."
God has already gave us the Word and through each who have received it shall have the authority to share what he have received. He announced you to not limit yourselves to what you can only do but expect that in Him, through you, He shall do things that is impossible to the eyes of man.