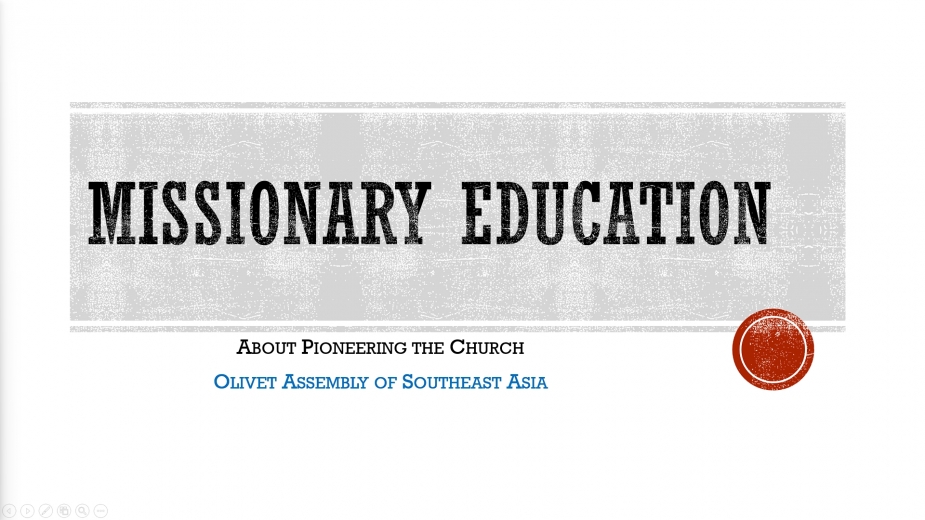 On January 12, the Olivet Assembly of Southeast Asia (OA SEA) held first Missionary Education for New Missionaries of Southeast Asia.
Missionary education was conducted for about an hour with Filipino leaders and Missionaries.
Pastor Samuel emphasized "Missionaries really should love the country where was sent, and have to study a lot about that country. Missionaries should always read newspapers in the country and try to understand their culture."
Through the education, prospective missionaries learned basic information from Personal Care to financial and crisis management.
Meanwhile, OA SEA plans to prepare a more practical education program and have one more missionary education.