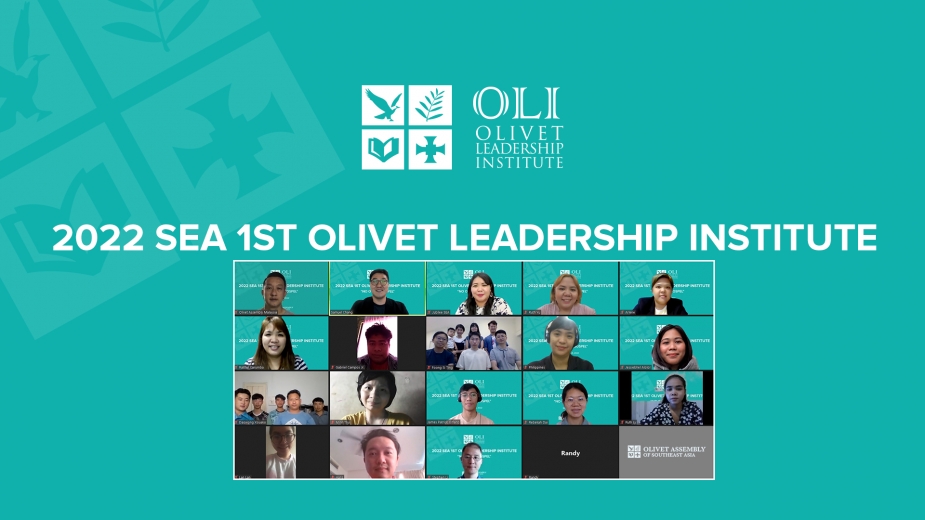 Last weekend, the Olivet Assembly Southeast Asia (OA SEA) concluded '2022 first Olivet Leadership Institute (OLI)' with Abundant Grace.
On the last day of OLI, the last Galatians lecture was held by intern pastor Ruth Yu, followed by Pastor Samuel Chang's introduction to the Olivet community.
At the closing service, the last program of the OLI, Pastor Drew Lee preached about the meaning of Discipleship and our posture taken form the book of Luke 14:25-35.
Through this OLI, participants meditated once again that the gospel and salvation are possible not by our efforts and abilities, but by the grace and love of God.
Meanwhile, participants hoped that the next event would be able to meet and share grace with everyone at the Olivet Center Southeast Asia, not online, and to this end, they prayed for the COVID-19 situation to end quickly.