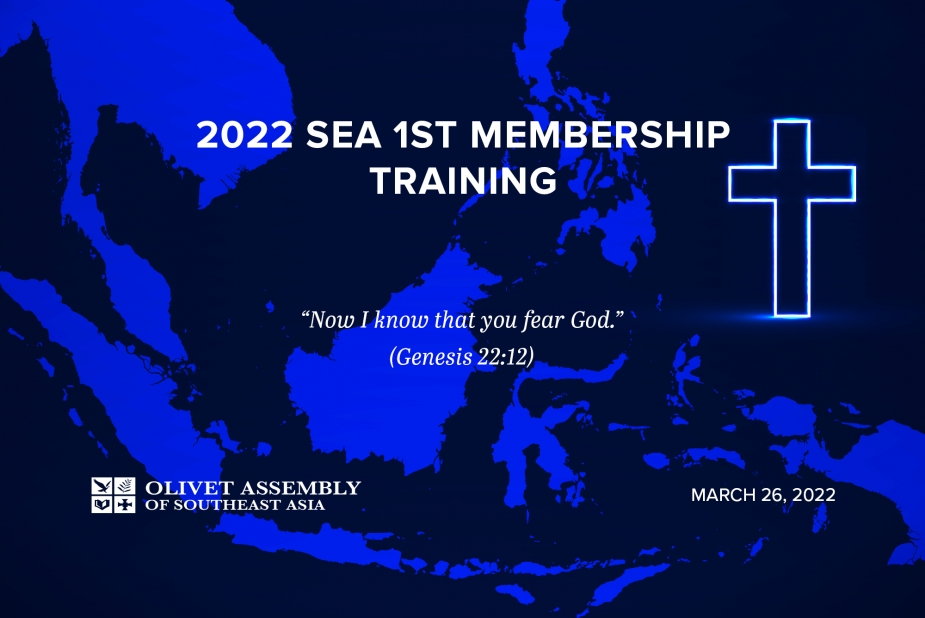 The Olivet Assembly Southeast Asia (OA SEA) has confirmed the Theme and Programs for the first Regional Membership Training to be held on March 26.
The theme is 'Now I Know That You Fear God' (Genesis 22:12), which plans to study the story of Noah, Abraham, and Isaac in depth through a total of three lectures.
Through this member training, OA SEA asked the members to pray so that many Committed Members could be established.