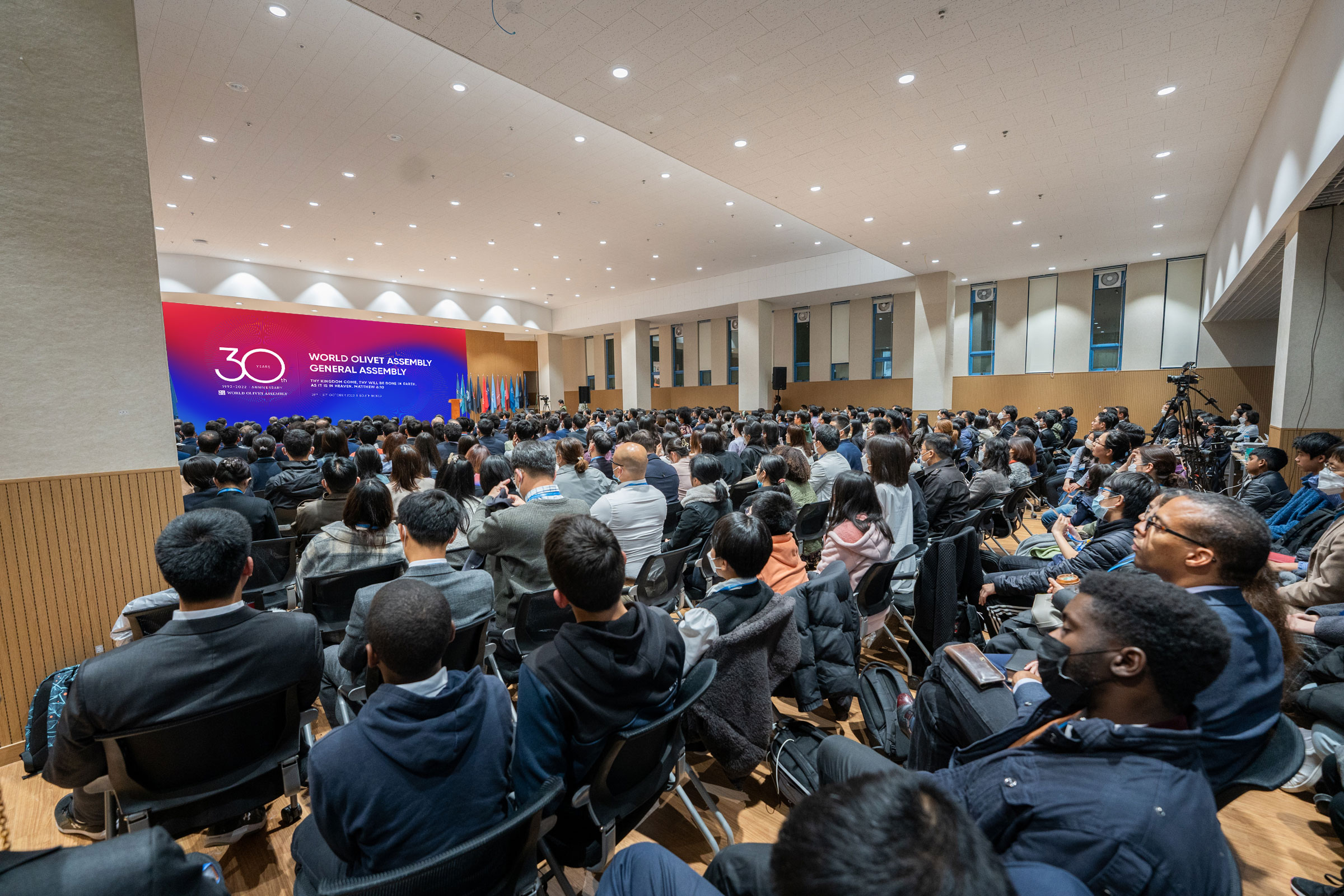 During the 30th World General Assembly (WGA) of the World Olivet Assembly that was held at the Olivet Asia Pacific Center from October 28 till 31, 2022, participating delegates from the Olivet Assembly of Southeast Asia (OA SEA) had the opportunity to attend various track sessions while engaging in conferences with other regions in search for potential areas of partnership for the furtherance of the Gospel.
Through the presentations summarizing the mission developments of the continental Olivet Assemblies, in addition to various fellowships and ministry organizations, OA SEA delegates learnt about the current progress and strategies being employed by each ministry, while being inspired by the broad goals and vision of diverse ministries in their contribution toward world mission in the coming year.
Moreover, through taking part in several strategic conferences, constructive action plans were able to be made as areas for mission collaboration with other Olivet Assemblies and ministries were identified, which will play a major part in speeding up the regional efforts to evangelize, train and dispatch more missionaries and various ministry workers to the frontier mission.
Greatly inspired by their participation in the 30th WGA, may every OA SEA delegate strive forward to actively apply the new strategies that were learnt as they cast new visions for their respective ministries, while striving together for God's Kingdom and His will to be done in earth as it is in heaven (Matthew 6:10).