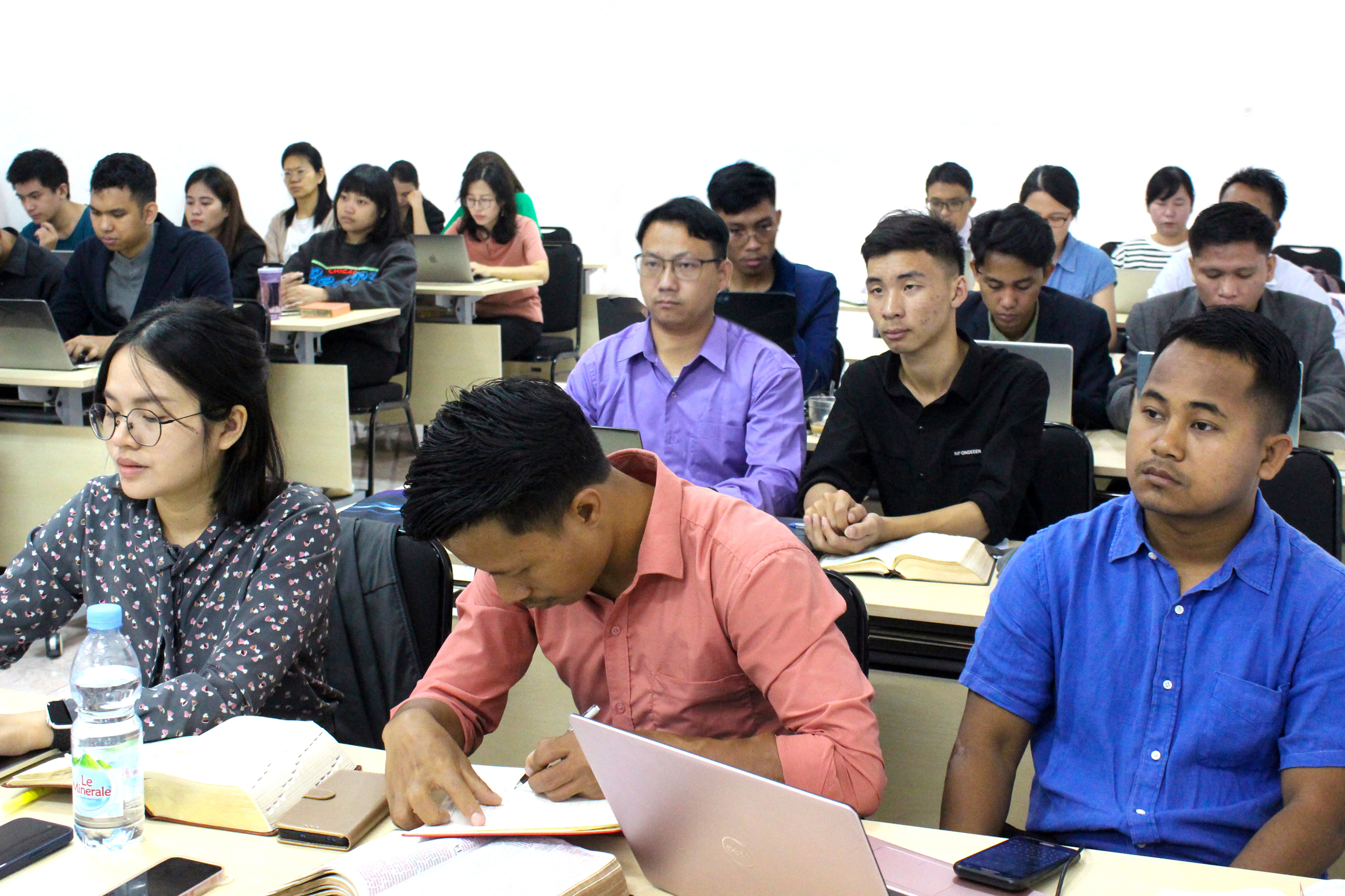 Following five days of intensive training, the first Olivet Leadership Institute (OLI) Leadership Training session of 2023 concluded on February 11, 2023 in the Olivet Center Southeast Asia with the exhortation for all trainees to take up their commission as fishers of men and shepherds of God's flock with the faith in resurrection.
During the service, Pastor Tertius Liew, the General Secretary of Olivet Assembly Southeast Asia (OA SEA) delivered the message centering on John 21, emphasizing the importance of persisting with the faith in resurrection in their daily efforts to evangelize and teach many as the trainees prepare to head back to their mission fields.
As they were exhorted to live out their faith in resurrection, the trainees were challenged to "throw their nets on the right side of the boat" with obedience, especially at a time of harvest where many fish (people) are already near the shore waiting to be caught (John 21:8). Moreover, armed with the net (the Word) that has the ability to contain all kinds of people without it being torn (John 21:11), they were urged to cast their nets widely with all boldness and without hindrance.
However, as many are being evangelized in this era of revival, the trainees were also called to shepherd the sheep entrusted to them with the love of Christ. With the awareness that the sheep is the Lord's sheep, and not theirs, they were urged to unite closely with Christ in order to raise them effectively, which is to follow the way of the Cross and loving them as their own till the end (John 13:1).
Over the five days of training, more than 30 trainees from across the Southeast Asia region have gathered and studied John 13-21 and Romans 5-8 lectures intensively, while participating in various workshops and mentoring sessions that serve to anchor their faith to walk the path of the Cross upon the servant leadership of Christ.
It is with great hope that as the trainees are being greatly impacted by their participation in the OLI Leadership Training, it will stir their hearts to actively know Christ and make Him known as OA SEA continues to push forward its efforts to bring the Gospel to the millions unreached in the region.