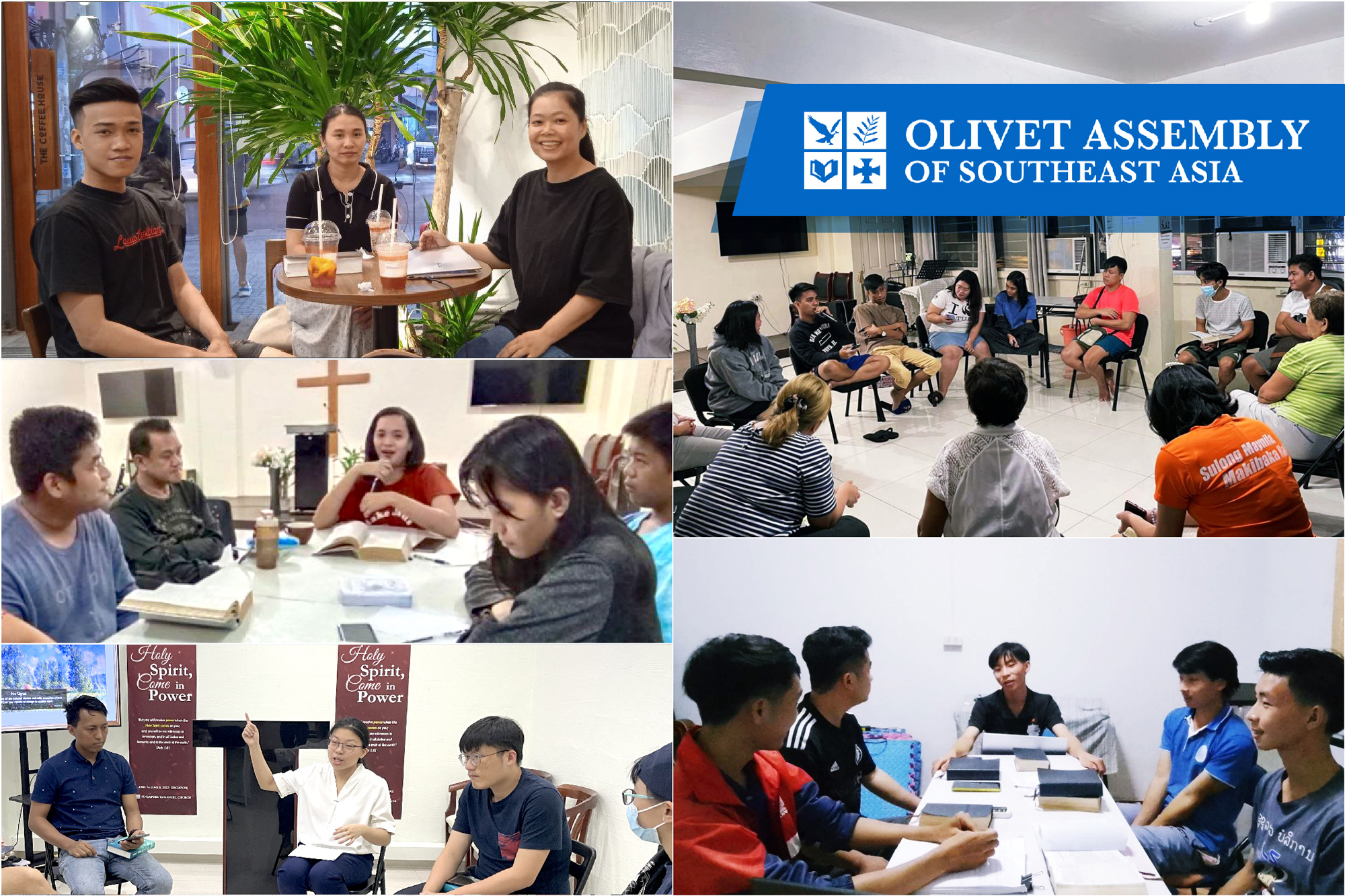 Toward raising more Bible teachers to participate in the increasing works of discipleship, Olivet Assembly of Southeast Asia (OA SEA) churches have begun to actively plan for regular Bible teacher trainings, while pressing forward to complete the translation of teaching guidebooks to their local languages even one day sooner.
One of the best ways to disciple current members is to involve them in evangelizing and teaching their own Bible students. Beyond just learning the Word passively with church ministers, even new members are to be mobilized to obey what they learnt from the Word by actively putting their faith into action through their daily participation in evangelism and Bible teaching.
Supported by the teaching guidebooks that are available in their local languages, even new members can be immediately trained to use these guidebooks systematically to raise the Bible students that they evangelized themselves. As those who are already qualified to teach others (2 Timothy 2:2) while being ignited by the fire for Great Commission in the early days of their path of discipleship, such fire and passion within them should be immediately passed on to many other souls out there awaiting to hear the Gospel.
Moreover, as they go through the process of studying the guidebooks in preparation to teach their own students that they evangelized themselves, it also helps to reinforce their understanding of the Word, especially about their salvation through Jesus Christ and their commission to build the Kingdom of God. Additionally, while raising their own students, it is also anticipated that they will encounter situations where they are to counsel their students based on the perspective of the Word, which indirectly challenges them to apply the Word in their lives.
Henceforth, it is thus very crucial for OA SEA churches to plan their Bible teacher trainings regularly, where new Bible teachers can have opportunities to practice teaching using the manuals, which will help them to gain confidence in teaching their students, while familiarizing themselves with the core teaching of the Gospel. Apart from that, these trainings also allow new Bible teachers to address questions that they may face in teaching and discipling their students, which further strengthens their faith.
It is with great hope that as more OA SEA church members are being trained as Bible teachers through the availability of teaching guidebooks in native SEA languages, it would further speed up the mission efforts to bring the Gospel to the millions unreached across the region.